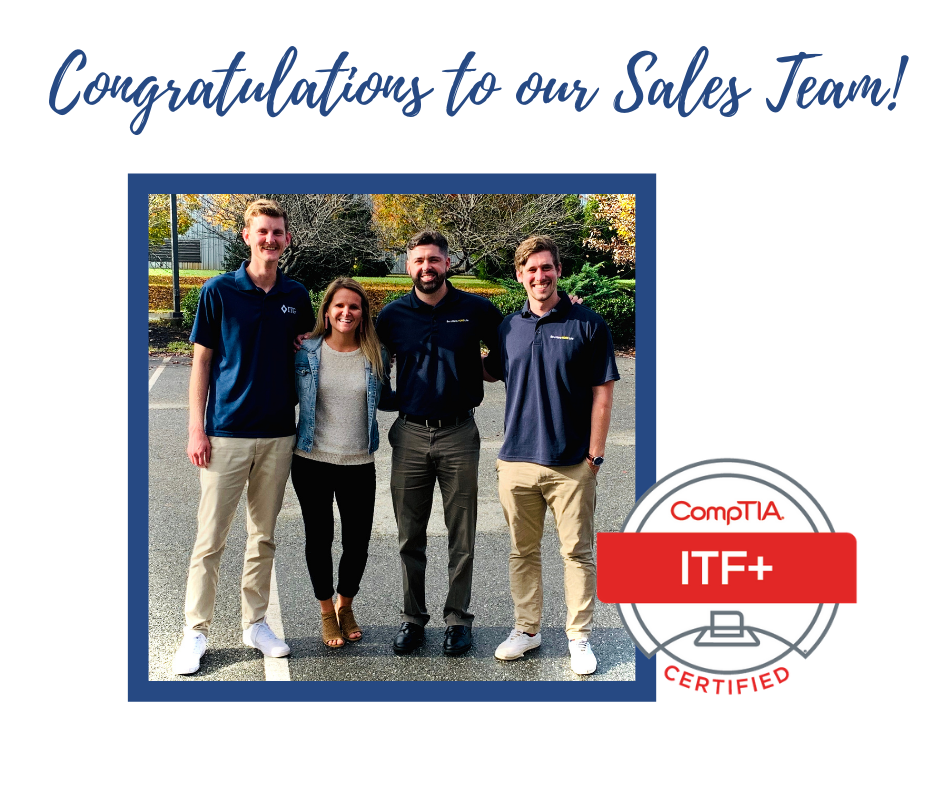 In an effort to best serve their clients, ITG enrolled their sales and marketing team in an information technology certification course- IT Fundamentals Plus (ITF+). ITG's technical team is continually working on industry certifications to stay sharp, so sales and marketing took on the challenge to improve their IT knowledge as well. Over the past few months, the business advisors and marketing coordinator spent hours working through the course material and, recently, all passed the certification exam.
When asked how this improves the client's experience, business advisor Dominic Beckman said, "As a business advisor, being more knowledgeable makes it easier to understand a client's problem, which in turn allows for us to be able to better provide solutions that will help the client run their business/practice better." The whole team is now better equipped to respond to and solve their client's needs.
ITG is committed to assisting their clients in whatever way possible to achieve their business goals. To the sales team, this means going the extra mile to truly understand the solutions they propose for their clients. The training not only built their knowledge, but it built their team. Through out the course, they cared for and encouraged each other to stay motivated and reach their goal together. Their spirit of collaboration bleeds over to their daily work as they assist each other to provide the best customer experience.