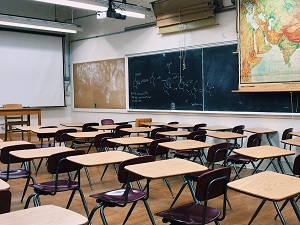 With the pandemic still raging, many schools around the world are still shuttered as tens of millions of school age children take to learning from home via remote or distance learning technologies. It is by no means a perfect substitute for in person learning but right now at least, it's the only viable option available.
Unfortunately, the trend has caught the attention of hackers around the world, and the FBI and CISA (Cybersecurity and Infrastructure Security Agency) has recently issued an alert warning that cyber attacks against such programs are on the rise, and that K-12 online learning programs are increasingly being targeted by ransomware attacks.
In fact, according to statistics collected by the agencies, in August and September of this year (2020) fully 57 percent of all ransomware incidents involved K-12 schools, up sharply from 28 percent as reported between January and July of this year.
These attacks aren't coming from a single group, either. The two most popular malware strains being used against online learning infrastructure are Shlayer and SeuS, but there are many others. Others include NanoCore, Gh0st, Kovter, Cerber, Dridex, and more. As you can see by this list, not all of the K-12 attacks are being made with ransomware. Some of the strains mentioned above are Trojans and Infostealers, but Ransomware makes up the greater bulk of attacks being reported.
The information from the government agencies has also been confirmed separately by Check Point, which issued a mid-September report essentially reaching the same conclusions and warning of an ongoing surge of attacks against K-12 institutions.
Unfortunately, these types of attacks will probably only increase in their frequency before they start to fall off. However, now, with two vaccines on the horizon, there's finally a light at the end of the pandemic tunnel. That means that with any luck, toward the end of next year, things may start returning to some semblance of normal. Until then, stay vigilant, it's going to be a rough ride.