IT Services and Support for Central Virginia Medical Practices:
Frustrated With Systems That Won't Allow You To See Enough Patients? Irritated at Reduced Reimbursements? Dissatisfied With Your Current IT Services Company's Ability To Improve All Of This And Keep Your Practice HIPAA Compliant?
Give us a call and discover how great it is to work with an IT services and computer support company with over a decade of experience in supporting private medical practices.
Medical Professionals and Practice Managers,
Call Us:

434-333-6200
4 Big Reasons Why Medical Practices In Virginia
Outsource Their Computer IT Support To Us:
Guaranteed Response Times:
We guarantee our response times in our agreements – one hour or less for any business-critical issue. We pride ourselves on fast response and resolution times combined with outstanding customer service, no matter what day or time of day it is.
NO Nickel-And-Diming Or Fine Print
Our service agreements aren't full of weasel clauses and exclusions, you'll know exactly what you're paying for and what you can expect - no "gotchas" or hidden fees. One price for everything you need.
You'll Get A Professional Team, Not a "One-Man-Band"
Many IT businesses only have a few technicians on staff, which means you might be left waiting for hours or even DAYS to get your IT problems resolved because they're short staffed or too busy trying to serve all their clients.
Worry-free IT:
Our healthcare clients are free to grow their business because we wear all the technology "hats". We reduce risks, by keeping their practice HIPAA compliant and providing solid disaster recovery and business continuity planning. We improve their billing by providing systems that allow them to see more patients, increase reimbursements and improve accounts receivables aging. Our flat-rate agreements make it easy for our medical practices to get the support they need.
Central Virginia Medical Practices'
One-Stop Shop For Technology Needs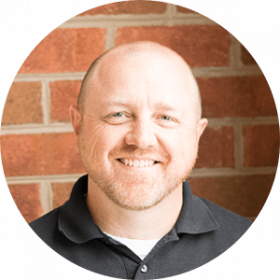 Paul Meadows
President/CEO
A message from our CEO:
Integrated Technology Group: trusted computer support for medical practices throughout Virginia – Let us help you today!
Maybe you're concerned with the current rising costs of your IT services.  Or maybe you are just running short on time because provider recruitment, credentialing, billing and collections and HIPAA compliance all need your attention too.   Perhaps with all of the information security concerns in the world, you just don't feel comfortable being the sole manager of the practice's IT environment. Whatever your reason, we can help you with quality IT services today.
Your central Virginia medical practice can save money and time today with Integrated Technology Group's managed services, cloud integrations, continuity planning, security services and more.
With Integrated Technology Group solving your IT issues, you can:
Start using your time wisely – with the technology environment working well, you can focus more time and energy on seeing patients, improving reimbursements, recruiting providers and the 900 other things that must be done to grow a medical practice.
Save capital for important projects– with our flat rate IT and managed services, you'll stabilize your technology spend at a predictable and affordable amount.
Enjoy exemplary uptime – don't worry about your network being down while you are trying to see patients. With Integrated Technology Group's 24/7 monitoring, you can trust your network will be running when you need it.
Our custom service packages deliver what you need and want without overstepping the boundaries of your budget. From cloud services to data backup to working with your EHR vendor, we're here to team up with you and your company for expert support.
So if your medical practice is in central Virginia, Integrated Technology Group can help you today.
See what other business owners are saying about us…
Not Ready To Call Us Just Yet?
If so, we would at least like to send you a copy of our recently published report, 21 Revealing Questions You Should Ask Any Computer Consultant before Giving Them Access to Your Company's Network.
Even if you aren't ready to make a change right now, this book will give you important questions you should ask your current IT person to make sure that their policies, procedures and service standards won't leave you vulnerable to expensive problems, lost data, viruses, hacker attacks and a host of other problems.
Simply fill out the form here and we'll send you a copy today!