If you are ready to step up your productivity as a firm, then change your IT provider to ITG.
The single biggest benefit to our company has been the confidence that we have a strong level of protection for our hardware, software, and internal processes. And no matter the issue, small or huge, a real person answers the phone every time we call.

Darlene Etheridge
Darlene Etheridge
Vice President, Finance
Hermle North America
I would say moving to the Managed Services model with ITG is a great choice for a small to medium business that does not need an IT person on staff but has continual IT needs. The level of customer service we have received has been fantastic. Someone usually calls before we even realize we have a problem instead of being reactive. We feel like we have someone performing all the roles of an IT person's job description, just without them being on site. They are proactive, vigilant, responsive, and knowledgeable.

Laura Francis Borel
Laura Francis Borel
PHR, SHRM-CP Director of Sales and Marketing
Francis Oil & Propane, Inc.
If you don't work with ITG, I encourage you to meet them and listen to what they have to offer.
The single most important benefit is having someone always available to take our call when we need immediate help. They fix issues conveniently through remote desktop support but come onsite quickly when necessary. We rest easy knowing our system's security is continuously being monitored.

Dana Goetz
Dana Goetz, COPM
Office Coordinator
Head & Neck Surgery of Central Virginia, PC
ITG Allows Us To Do What We Do Best!

Working with ITG creates a worry-free company for us when it comes to technology, which allows us to do what we do best. Their response time on solving issues and problems is great and their staff is very knowledgeable. Don't waste your time over-thinking it – hire the technology experts as your partner.

Ford Mays
Owner/CEO
Ford Mays Wealth Management
The Response Time for Resolving Problems Has Been Excellent!

Having all our IT needs under one roof has been the biggest benefit since partnering with ITG. They are a convenient one-stop shop for hardware, software, phones and security. The response time for resolving problems has been excellent – this saves us down-time and keeps us up and running. Everyone we work with at ITG has been professional and knowledgeable. We really enjoy working with them!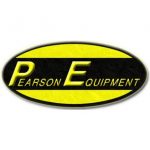 Bruce Pearson
Owner
Pearson Equipment
Freedom to Do Our Real Jobs.

Relative to the financial commitment, the service and satisfaction we have received from ITG has been invaluable to our company.  The single biggest benefit has been freeing up the employees who were wearing the company's IT hat when problems arose. These employees are now able to stay focused on their work rather than having to stop doing their real job to fix something IT related. We no longer lose sleep at night worrying about whether our data is backed up or about being hacked and losing confidential information. We no longer waste time trying to figure it out when there is something wrong with a computer, we just send an email or pick up the phone and we have support!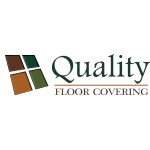 Sharie Grubbs
Office Manager
Quality Floor Covering LLC
ITG Keeps Our Best Interest in Mind.

ITG cares about their customers and they go the extra mile to insure we know how our network is operating. I never feel in the dark, even though I am no longer managing out network. Over the years, I have never worked with anyone at ITG that didn't have the Town's best interest in mind and that means a lot! They address our needs and I don't feel like we are being taken advantage of when we are advised about technology improvements. They explain things on a level I can understand, and they are always willing to answer questions. ITG helps us plan for the future!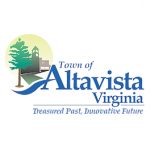 Tobie C. Shelton
Finance Director/Treasurer
Town of Altavista
ITG Was There for Us When We Needed Them!

We have peace of mind knowing we have a dependable partner who gives us a sense of security with our IT needs. They have a team of multiple knowledgeable techs as opposed to one go-to guy who is always busy. I would definitely recommend ITG – they were there for us when we thought we had lost everything. It is easy to perform when there is no pressure, but ITG came in and saved us from a disaster with no prior relationship.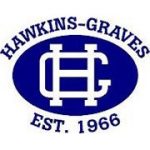 Melissa B. Graham
Chief Financial Officer
Hawkins-Graves, Inc.
Confidence in Their Information Security Solutions.

INFORMATION SECURITY is one of the biggest benefits to working with ITG. I feel confident that all our patients' personal information is protected. Their promptness and the courteous way they handle problems makes them the best IT firm to work with. I have never been made to feel as if I were a bother and given that they are so many miles away from our locations, that says a lot! I have and will continue to tell anyone considering an IT company that they cannot go wrong with ITG if they want to feel secure in knowing their privacy is protected and that help with any technical problem is just a phone call away.

Susie Aker
Practice manager
Southwest Podiatry, P. C.
Peace of Mind.

From my experience, I can say ITG is the best! When you consider that "stuff happens" at the most inconvenient time, one wants to know that a response is just a call away and have assurance that the issue will be addresses as quickly as possible. Service is the operative word! ITG has always responded quickly and efficiently. Their staff provides service with a professional and courteous attitude. The greatest benefit to working with them is peace of mind. With just a call to ITG, the issue is addressed.
Linda Morris
Morris Meeting Management
Brookneal, VA