Screening?
Reduce Expense. Reduce Exposure. Increase Efficiency.
If you are facing high expenses, staff exposure and increased inefficiencies due to the current COVID-19 screening process, let's schedule a DEMO of our Thermal Body Temperature solution to see if this could help give you time and money back.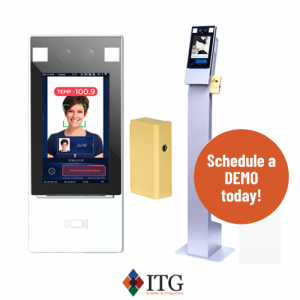 Our thermal body detection solution helps provide a layer of security to identify individuals that may have a virus to prevent them from entering into your business. Ultimately protecting you, your team and the community.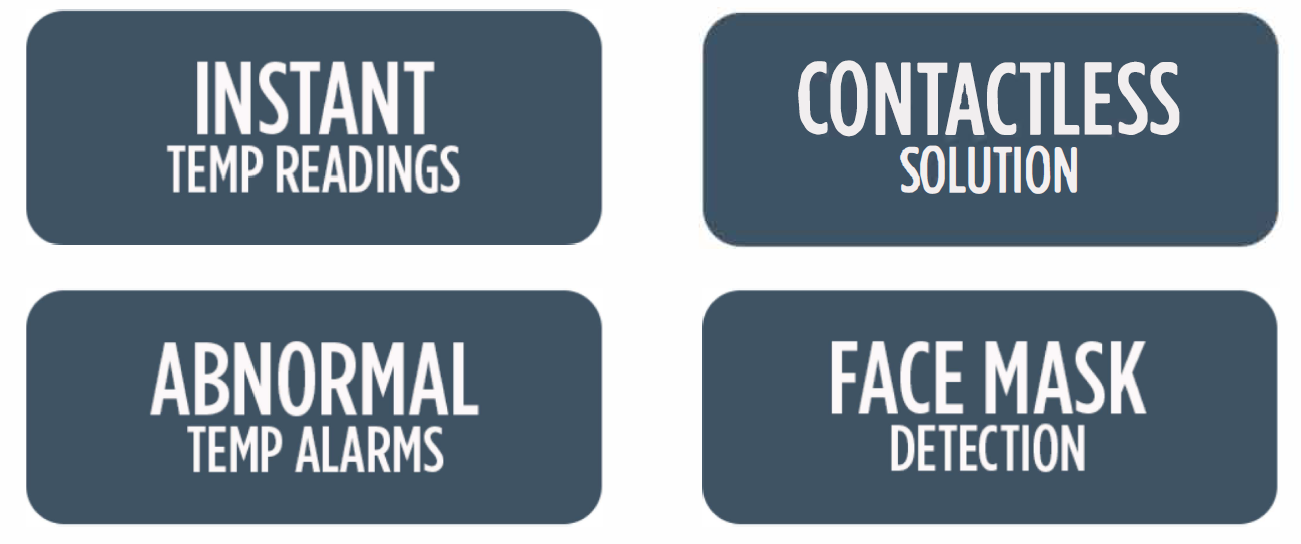 This compact and efficient unit allows you to measure body temperature using a facial recognition monitor and wrist temperature measurement. If abnormal temps are detected a picture can be taken to keep track of sick individuals.
Two-way audio

Safe with no direct contact with the target.

Small size and very reliable

Accurate measurement and supports

Dynamic & static signal detection

High efficiency, scans 20-30 people per minute
Are you looking for a screening solution?
How does this solution work?
What are the benefits of this solution?
Why is this the best solution for you?